Sale!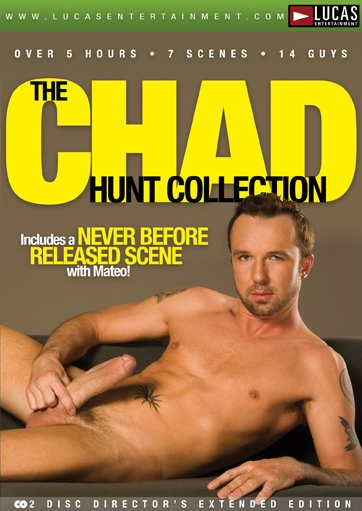 The Chad Hunt Collection
Product Description
With a massive member of 11 thick inches, Chad Hunt has long been afan-favorite and we're happy to showcase one of the biggest cocks in the industry in THE CHAD HUNT COLLECTION. The Chad Hunt Collection includesChad's scenes from the following movies: Fire Island Cruising 7 (withKent Larson), Encounters 4: On the Job (with Brad Star), Auditions 9(with Mario Cruz), Lost (an orgy scene that includes Wilfried Knight),Encounters 3: Flash Point (with Ben Andrews and Sal), and MichaelLucas' The Bigger the Better (with Tommy Deluca). Also included is anever-before released scene! The Extended Director's edition features Chad Hunt pissing all over slutty, cock hungry Mario Cruz!
DVD Sold Out
$39.95 $9.95 Download
Please Note: Downloads cannot be refunded or exchanged.

Trailer for The Chad Hunt Collection
Pornstars Starring in The Chad Hunt Collection