Sale!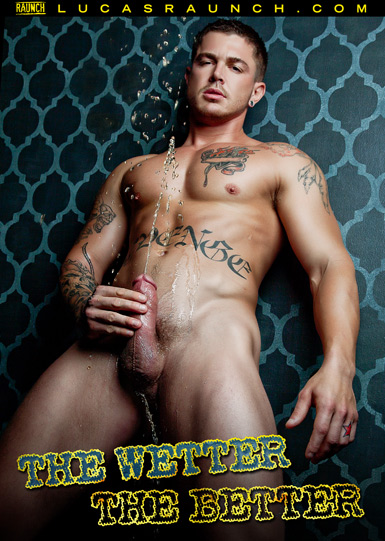 The Wetter the Better
Description
Lucas Raunch's sluttiest and dirtiest pigs love rolling around in puddles of hot piss as they fuck, and as far as they're concerned "The Wetter the Better"! Edji Da Silva and Marco Sessions take a break from their work at a construction site to guzzle streams of hot piss and have deep-penetrating sex. Morgan Black spices up his sex life with Christopher Daniels by soaking him in piss before fucking each other. After Justin Beal mops up Brayden Forrester's puddle of urine, he teaches him a lesson with a deep and long pounding. Edji Da Silva returns for a romantic breakfast turned raunch-fest with Taylor Scott. And worked-out jock Sebastian Young turns Jecht Parker into his piss-drenched bitch bottom. "The Wetter" these hot guys are "The Better" the sucking, fucking, and cum shots!
$59.95 $14.95 Buy DVD
$59.95 $9.95 Download
Please Note: Downloads cannot be refunded or exchanged.

Trailer for The Wetter the Better
Pornstars Starring in The Wetter the Better