Sale!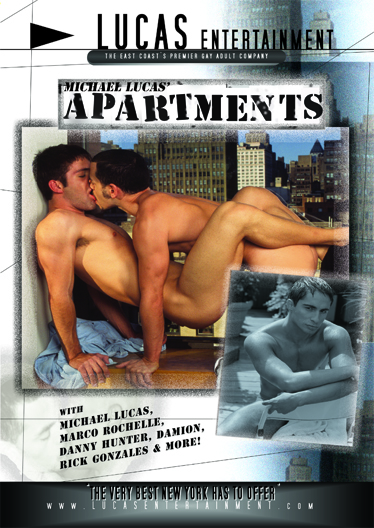 Apartments
Description
Apartments, the 21st release from director Michael Lucas and Lucas Entertainment, goes behind the walls of a noisy New York City building. There, a bunch of horny neighbors learn to live and love together under one roof, despite the efforts of one disgruntled tenant. Apartments features an assortment of hot Lucas discoveries, such as Carlos Aguirre, Mario Ortiz, Jony Kfir, Danny Hunter and Polo McCabe, along with Lucas Exclusive Marco Rochelle and returning favorites Antonio Vela, Damion and Rick Gonzales. Ever wonder what goes on between sexy men in the still of the night in the room right next to you? Apartments will take you there! * This title is only available as part of our Lucas Collection Volume 3. For the same price, receive Apartments, Pick of the Pack, and Uncovered!
Sold Out
$59.95 $19.95 Download
Please Note: Downloads cannot be refunded or exchanged.

Pornstars Starring in Apartments