Sale!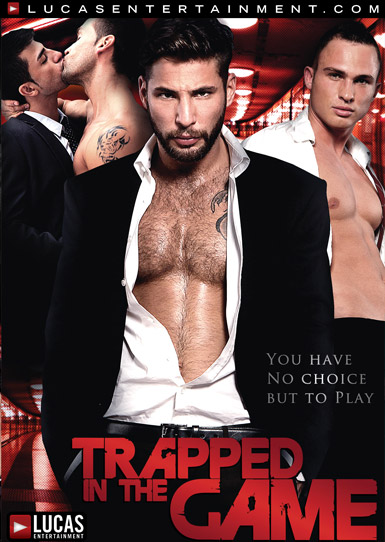 Trapped in the Game
Description
"Trapped in the Game" is this year's heart and dick throbbing blockbuster! Follow Jonathan Agassi in his true-to-life move to Berlin as he is seeks a new type of intensity in the gritty city. But all is not what it seems when he wakes up drugged and stripped in a downtown plaza. Jonathan is thrown into a race against time by a maniacal puppet master who is playing him as a pawn in a game of life, death and sex! Featuring four explosive sex scenes with the aggression and passion of an all-star cast! Starring: Lucas Exclusive Jonathan Agassi, Adam Killian, Harry Louis, Giuseppe Pardi, Hugo Martin, Rob Nelson, Aaron Mark, and Carsten Anderson.
Sold Out
$59.95 $19.95 Download
Please Note: Downloads cannot be refunded or exchanged.

Trailer for Trapped in the Game
Pornstars Starring in Trapped in the Game