Sale!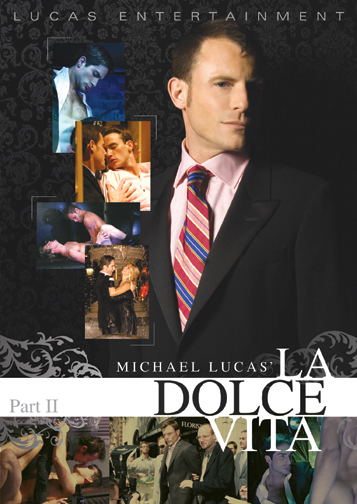 Michael Lucas' La Dolce Vita (Part 02)
Description
WINNER OF ALL 14 GayVN AWARDS!!!!! INCLUDING BEST PICTURE!!! UNPRECEDENTED IN THE HISTORY OF ALL PORN AWARDS AND BREAKING THE CURRENT RECORD!!!!! Lucas Entertainment's newest major all-gay film, Michael Lucas' La Dolce Vita, is includes all the fabulous fashion and high production values you've come to expect from New York City's premiere gay adult entertainment company. With Michael Lucas' La Dolce Vita, there's so much great fucking that we can't fit it on one disc, so we have to split the movie in to two parts. With 11 sex scenes total, there will be at least 5 sex scenes per movie aside from all of the bonus material. You can order part 1 and 2 seperately, or get it in the limited edition box set.
$59.95 $10.00 Buy DVD
$59.95 $19.95 Download
Please Note: Downloads cannot be refunded or exchanged.

Trailer for Michael Lucas' La Dolce Vita (Part 02)
Pornstars Starring in Michael Lucas' La Dolce Vita (Part 02)