Sale!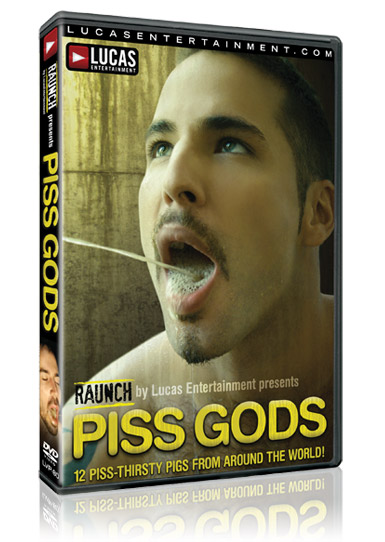 Piss Gods (Digital Download)
Product Description
Featuring golden showers of global proportions, PISS GODS is the answer to the prayers of watersports disciples around the world. These nasty, insatiable raunch whores have no limits, and fuck and suck with reckless abandon! PISS GODS features more than two hours of dirty piss sex with Lucas Exclusives Jonathan Agassi and Michael Lucas, along with international studs Martin Passoli, Carlos Caballero, Baptiste Bremont, Guy Ronen, Menashe Ben-David, Bruno Jones, Ron Atias, Sasha Dov, Lavi Yacov, and Max Schutler.
$59.95 $9.95 Download
Please Note: Downloads cannot be refunded or exchanged.

Trailer for Piss Gods (Digital Download)
Pornstars Starring in Piss Gods (Digital Download)