Sale!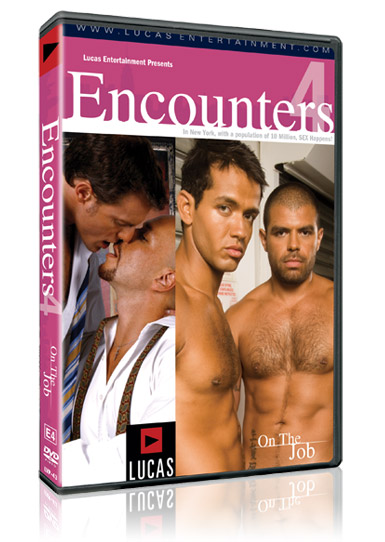 Encounters 4: On the Job (Digital Download)
Description
Deadlines. Meetings. Long hours. We here at Lucas Entertainment feel your frustrations when it comes to stressful workplace situations. Wanna know how we deal with the daily grind? Watch ENCOUNTERS 4: On The Job! Starring Lucas exclusives Chad Hunt, Wilson Vasquez, Spencer Quest, and Jack Bond, as well as Vin Nolan, Pete Ross, Manuel Torres, and Ryann Wood, we've discovered that absolutely nothing can be as grueling_??or horny_??as a rough day on the job!
$59.95 $19.95 Download
Please Note: Downloads cannot be refunded or exchanged.

Trailer for Encounters 4: On the Job (Digital Download)
Pornstars Starring in Encounters 4: On the Job (Digital Download)