Sale!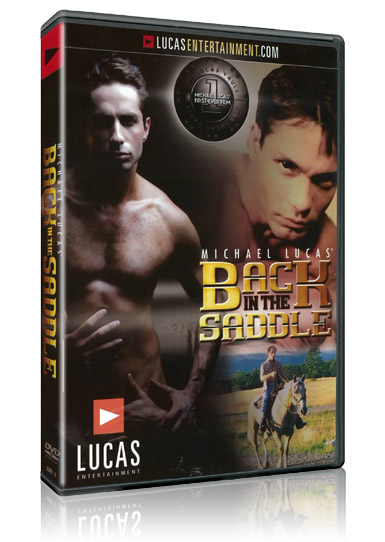 Back in the Saddle (Digital Download)
Description
In the first release from Lucas Entertainment, Back in the Saddle, superstar Michael Lucas lives a happy, peaceful life in the country with his luscious boyfriend, Roberto Vista. But that lifestyle gets a bit too slow for him, so after a wet, romantic good-bye, he leaves his love behind and heads for New York City. Upon his arrival at his ex-boyfriend's apartment in Manhattan's West Village, he immediately jumps back into the saddle. *This title is only available as part of our Lucas Collection Volume 1. For the same price, receive Back in the Saddle with Sexual Infidelity and Shooting Stars!
$59.95 $19.95 Download
Please Note: Downloads cannot be refunded or exchanged.

Trailer for Back in the Saddle (Digital Download)
Pornstars Starring in Back in the Saddle (Digital Download)