Sale!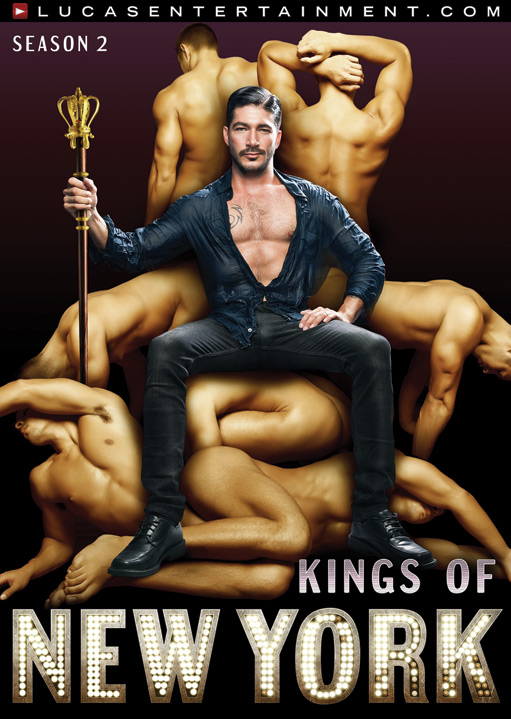 Kings of New York (Season 02)
Product Description
New York. Eight million fucking people. Eight million fucking dreams. In this town you'll never make it by just talking the talk, you have to prove your walk. When a door closes in this city, you better have a damn interesting knock to open up another one. Temptation, control, lust, revenge. Every good story has them. But if it's your show, then direct it. Take the reigns. It's all about having the power. It's all about being a KING. Lucas Entertainment is back with Season 2 of its award winning series that merges the mainstream with edgy adult entertainment. Porn icon Dean Monroe tussles with snakes and flip fucks star performer Christopher Daniels in a live circus sex show. Liam Magnuson pounds out legendary porn star Johnny Hazzard. Passionate Latino lovers Jimmy Durano and Angelo Marconi celebrate an grand opening night with a rough and ready fucking. Top model Andrew Stark breaks in newbie Jed Athens with his 9 inch cock. Sean Xavier gives his massive cock to husband Duncan Black! Starring celebrity cameos Latrice Royale, "Tan Mom" Patricia Krentcil, Reichen Lehmkuhl, Roy Jones, Michael Musto, Geronimo Frias, Jada Valenciaga and Candis Cayne!
$59.95 $29.95 Buy DVD
$59.95 $19.95 Download
Please Note: Downloads cannot be refunded or exchanged.

Trailer for Kings of New York (Season 02)
Pornstars Starring in Kings of New York (Season 02)