Sale!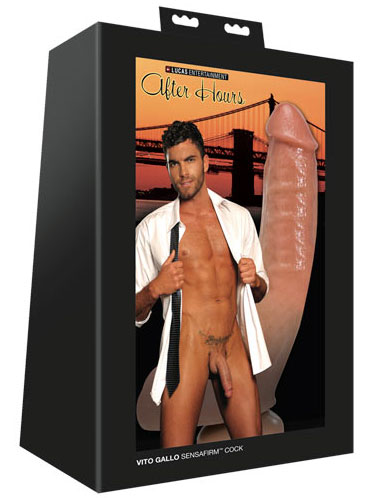 Vito Gallo SensaFirm (TM) Cock
Product Description
Take a Lucas Entertainment superstar home with the Vito Gallo SensaFirm (TM) Cock — all 9.5 inches (24 centimeters) of the Italian pornstar's hard, throbbing cock are cast forever in TopCo's own special material. The hard shaft of this toy is lined with sexy, bulging veins and measures an entire 2.5 inches (6.3 centimeters) of meaty diameter! The tip is hand-painted while the base of Vito's dildo comes complete with a harness-compatible suction cup base. Of the cock's 9.5 inches, 8.5 (6.3 centimeters) from head to balls are insertable into even the tightest of assholes. And to complete the package, the toy is waterproof! 
Please Note: This item is excludes from all sales UNLESS otherwise noted! This product is non-returnable and non-refundable!
Sold Out
Please Note: Downloads cannot be refunded or exchanged.