Sale!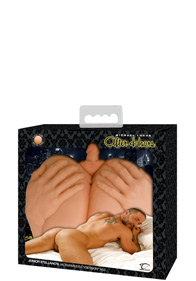 Junior Stellano CyberSkin (R) Ass
Product Description
From Michael Lucas' After Hours line of toys: Junior Stellano is well known in the gay porn industry, and he's all about versatility. With the "Jackhammer" CyberSkin (R) Ass, you'll always be the top! Penetrate, pound, and blow your load in and on Junior as much as you want with this product!
This product is non-returnable and non-refundable! Please Note: This item is excludes from all sales UNLESS otherwise noted!
$400 $150.00 Purchase
Please Note: Downloads cannot be refunded or exchanged.